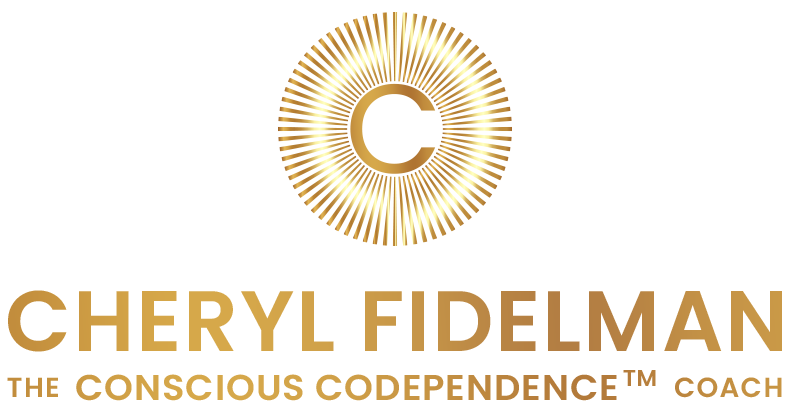 Become an Independent, Sovereign Being With Boundaries & an Open Heart

and FREE 3 Day Video Workshop
"Conscious Codependence™ Recovery" – the process of beginning to notice our automatic habits of blaming our experiences, feelings and behaviors on others.  
Welcome to this portal of trauma and identity healing that I've created called Conscious Codependence™ Recovery. 
My 3 Tenets are the foundational distinctions of my work and allow for expedited & conscious recovery. 
The 3 Tenets of Conscious Codependence™  are your catalyst for change in any moment that you are looking to another person(s) for permission to be heard, to secure your sense of self, safety, identity and, most importantly,  your inner peace.  
They are the keys to your sovereignty.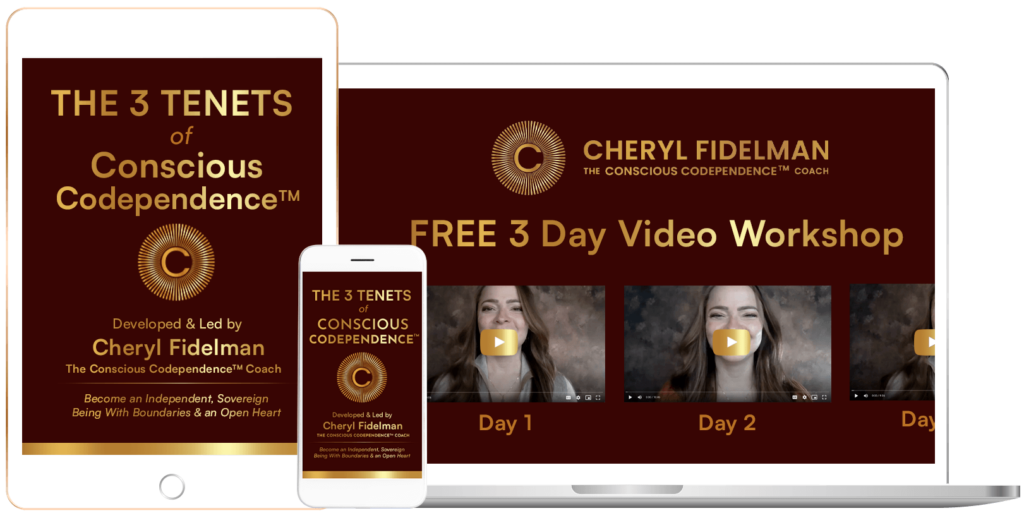 Enter your information below to download the FREE PDF & 3 Day Video Workshop
By entering your info, you'll become a member of the CONSCIOUS CODEPENDENCE™ COMMUNITY – with FREE access to monthly classes led by Cheryl, Q+A's, discounts on programs, FREE support & education & Cheryl's video content. WE WILL KEEP YOUR INFO PRIVATE & WILL NOT SHARE IT WITH ANYONE ANYWHERE.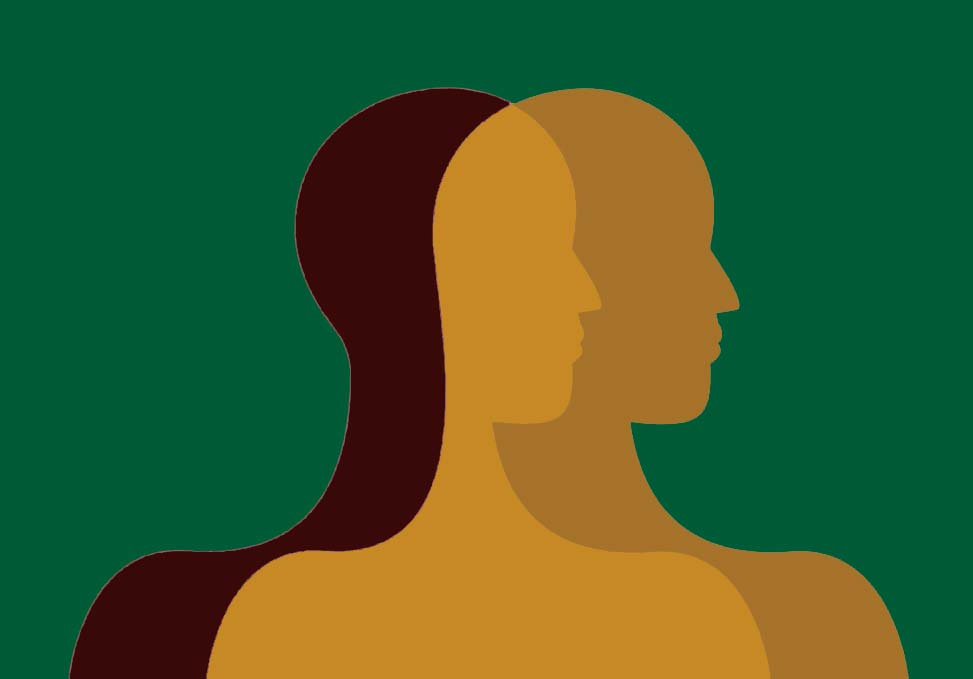 We are not the misfits or the outcasts or the defective ones that can't figure out relationships like most other people – but our codependence will tell us that we are.
So we identify as these things, but we are not these things. Our Codependence doesn't make us different. 
The more we address it, the more obvious it becomes that we are the majority and I'm out to normalize it.
The 3 Tenets of Conscious Codependence™ PDF is the Manifesto for the Culture of aloneness that Codependence Creates.


If you find some part of yourself described and accurately reflected in some part of the PDF, please allow that part of you to be lifted to the light, loved and liberated to live as the God-like spirit you were born to be.


Because when we accurately reflect someone's experience, we give them, if only for a moment, the nervous system level release of the lethal loneliness that Codependence preys on. We deny someone else's experience because we haven't yet admitted to ourselves what we are experiencing.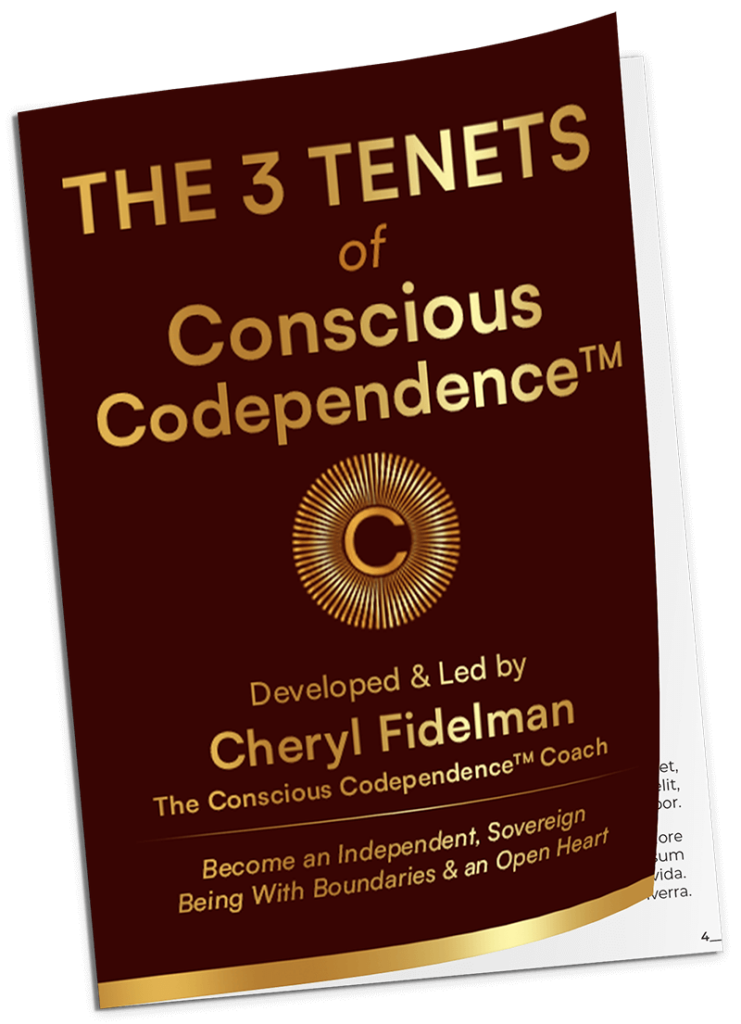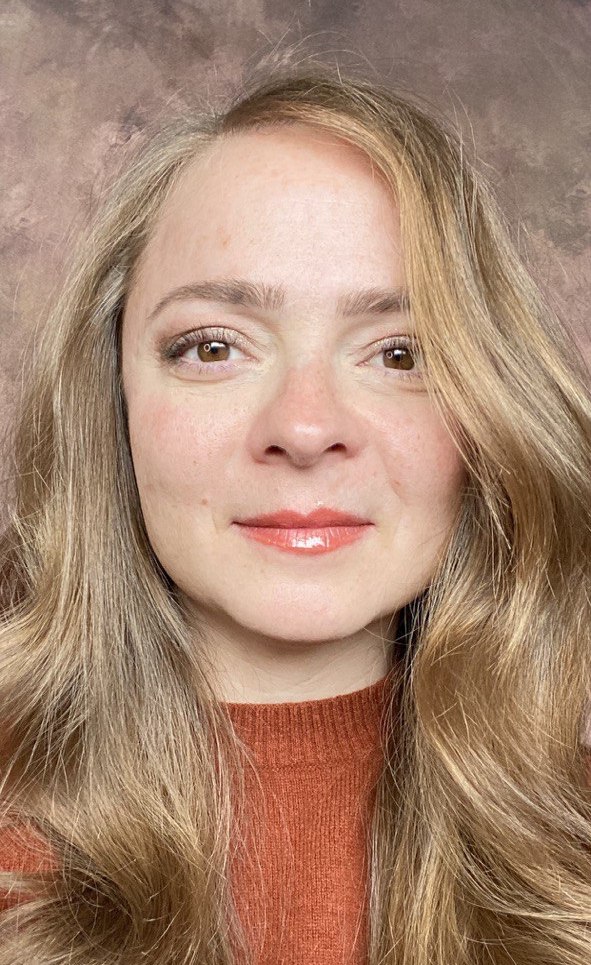 Cheryl's mission is to eradicate Trauma from the human condition one nervous system at a time.
She is a leader & thought provoker in the Human Potential Movement and believes that Codependence is the most obvious way that we demonstrate our unhealed Trauma in relationship with others.
Conscious Codependence™ is a methodology that she has developed that heals trauma from the nervous system such that her clients can be who they were innately born to be – NOT who they were traumatized into being. "Trauma steals our potential. In my work, we steal it back."